During the operation of the deep well submersible pump, special attention should be paid to the following problems, so as to cause unnecessary trouble during the operation.
The operating procedures for deep well submersible pumps are as follows:
1. Before starting the deep well submersible pump, the inspection items should meet the following requirements:
1) The foundation bolts of the base have been tightened;
2) The axial clearance meets the requirements, and the safety nut of the adjusting bolt has been installed;
3) The packing gland has been tightened and lubricated;
4) The motor bearing has been lubricated;
5) Rotating the motor rotor by hand and the backstop mechanism are flexible and effective.
Deep well submersible pump operating procedures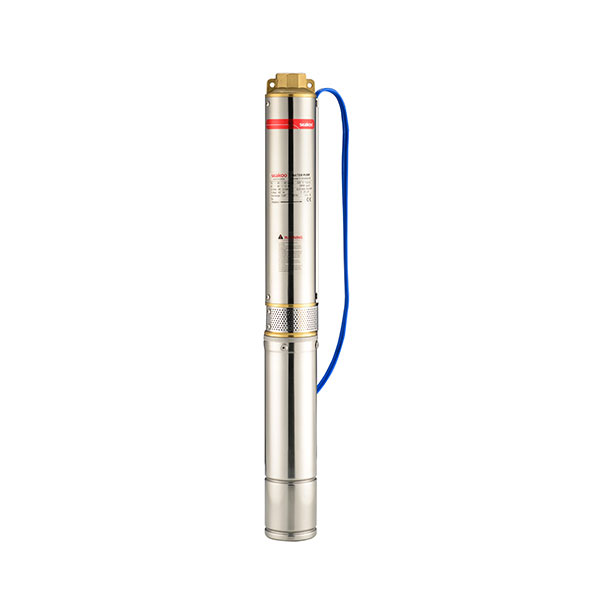 2. The deep well submersible pump starts pump operation:
Before starting the deep well submersible pump, the vent valve should be opened, and then closed. The outlet valve should not be closed when starting, but it can be slightly opened. After starting, it should be opened immediately and controlled to an appropriate position. After the submersible pump runs smoothly, the pressure gauge valve will be opened;
When the submersible pump is running, observe whether the indications of the ammeter and voltmeter have changed significantly and whether there is noise in operation. The normal operating current should not be greater than the rated value specified on the motor nameplate; the pump should be used within the specified flow range, and the flow rate of the pump should be cut off. It should not be too large. If it is too large or too small, the opening of the outlet valve should be adjusted appropriately;
One of the following conditions should stop running immediately, the working state of the pump has not changed, the voltage is at the rated value but the current exceeds the rated value, the pump intermittently discharges water, the water pipe has significant vibration, and rumbling noise, and the protection switch frequently trips.
3. Deep well submersible pump stop pump:
Stop the operation of the deep well submersible pump, close the outlet valve and the pressure gauge valve; when the pump is stopped, in order to reduce the backflow of water, the valve should be closed after the circuit is cut off; if it is restarted, it must be stopped for 5 minutes or longer.
The above is the relevant operating specifications for deep well submersible pumps. As a deep well submersible pump company, SEAKOO provides deep well submersible pump products of high quality. If you are interested in deep well submersible pumps, please pay attention to our website. If there is a need, customers can consult customer service online, or call us, or come to leave a message online, and we will contact you in time according to your message.