Today, Daweiruisi will introduce the performance indicators of Machine spindles and the maintenance of Machine spindles to help you use Machine spindles better.
Machine spindle basics information
Machine spindle refers to the axis on the machine tool that drives the workpiece or tool to rotate. Main shaft components are usually composed of the main shaft, bearings, and transmission parts (gears or pulleys). In the machine, it is mainly used to support transmission parts such as gears and pulleys, to transmit motion and torque, such as Machine spindle; some are used to clamp workpieces, such as mandrels.
Machine spindle performance index
The main indicators to measure the performance of spindle components are rotation accuracy, stiffness, and speed adaptability.
①Rotation accuracy: The radial and axial runout in the direction that affects the machining accuracy when the Machine spindle rotates is mainly determined by the manufacturing and assembly quality of the spindle and bearings.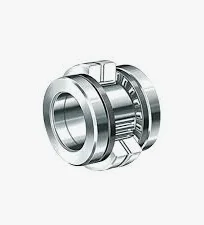 ②Dynamic and static stiffness: mainly depends on the bending stiffness of the Machine spindle, the stiffness, and the damping of the bearing.
③Speed adaptability: The maximum allowable speed and speed range are mainly determined by the structure and lubrication of the Machine spindle bearing, as well as the heat dissipation conditions.
Maintenance of the Machine spindle
The main indicators to measure the performance of the Machine spindle are rotation accuracy, stiffness, and speed adaptability.
Lubricating oil is often used to reduce the operating temperature of Machine spindle bearings. There are two types of lubrication: oil-air lubrication and oil-circulating lubrication. When using these two methods, pay attention to the following points:
1. When using oil circulation lubrication, make sure that the oil volume of the machine spindle constant temperature oil tank is sufficient.
2. The oil and gas lubrication method is just the opposite of the oil circulation lubrication, it only needs to fill 10% of the bearing space capacity.
The advantage of circulating lubrication is that, under the condition of satisfying lubrication, it can reduce frictional heat generation and absorb part of the heat of the Machine spindle assembly.
There are also two types of lubrication for the Machine spindle: oil mist lubrication and spray lubrication.
Well, the above is all about the Machine spindle that Daweiruisi brings to you today. Machine spindle refers to the axis on the machine tool that drives the workpiece or tool to rotate. The main measurement indicators are rotation accuracy, stiffness, and speed adaptability. I hope the above content will be helpful to you. For more Machine spindle information, please click below to view:
Cooling and maintenance of machine tool spindle components