Lighting is a critical aspect of any workplace. Not only does it provide the necessary illumination to enable employees to work effectively, but it also has an impact on the overall atmosphere of a space. In recent years, LED panel lights have become increasingly popular in commercial settings due to their energy efficiency and cost-effectiveness. But these are far from the only benefits of LED panel lighting—read on to learn more about what they can offer your workplace.
LED panel lights are a type of lighting that is becoming increasingly popular in both residential and commercial settings. There are many benefits to using LED panel lights, including the fact that they are more energy-efficient than traditional lighting options, they emit less heat, and they last longer. In addition, LED panel lights can be used in a variety of settings, such as under-cabinet lighting, task lighting, and accent lighting.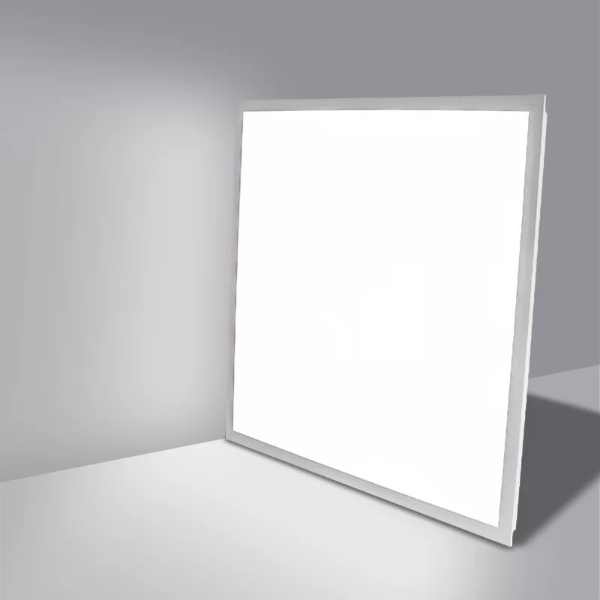 7 benefits of LED panel lights in the workplace:
1. Increased productivity: Studies have shown that workers exposed to natural light are more productive than those who are not.
2. Reduced eye strain: LED panel lights emit little to no ultraviolet (UV) or infrared (IR) radiation, which can cause eye strain and fatigue.
3. Dimming capabilities: Unlike traditional fluorescent lights, LED panel lights can be dimmed, which can help create a more relaxed work environment.
4. Better for the environment: LED panel lights use less energy than traditional lighting solutions and contain no harmful mercury.
5. Long lifespan: LED panel lights can last up to 50,000 hours – that's nearly 6 years of continuous use!
6. ower maintenance costs: Because they last so long and don't require regular bulb changes, LED panel lights can save you money on maintenance and replacement costs over time.
7. Versatile design: LED panel lights are available in a variety of sizes and shapes to fit any need or space – making them a versatile lighting solution for any workplace.
How to choose the right LED panel lights for your workplace?
When it comes to choosing the right LED panel lights for your workplace, there are a few things you need to take into account. The first is the size of the space you need to light up. LED panel lights come in a variety of sizes, so you'll need to make sure you choose one that's appropriate for your needs.
The next thing you need to consider is the color temperature of the light. LED panel lights come in both cool and warm white, so you'll need to decide which is best for your workplace. If you're not sure, cool white is typically best for workplaces as it provides a brighter, more energizing light.
Finally, you'll need to think about the style of LED panel light you want. There are slimline options available that are perfect for office spaces, as well as more traditional-looking panels that would be better suited to industrial environments. Once you've considered all of these factors, you'll be able to choose the perfect LED panel lights for your workplace!
LED panel lights are a great way to bring energy efficiency, better lighting quality, and improved aesthetics to your workplace. Not only will they reduce electricity costs but also provide you with a more comfortable environment for working. With the right installation techniques and maintenance practices, LED panel lights can last up to 10 years or more in an office setting - making them an excellent long-term investment for any business looking to improve their ambient light levels and save money on power usage.
Related Recommendation:
University questions hidden in Led panel light
Five advantages of LED panel light!